Complimentary Analysis & Review of Life Insurance
Save Money or Increase Benefits for No Additional Costs – Get Started!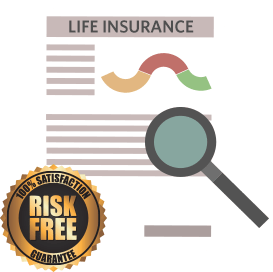 It's Important to Review Your Policy Every 3-5 Years Because…
Potential for underfunded policies.
Interest and financial market changes.
Verify financial strength of insurance company.
Regulatory changes to state and/or federal estate tax laws.
New efficiencies in product pricing.
Loans, withdrawals, or other policy changes.
Read What Others Are Saying About This Service…
With just one signature, I was able to save a significant amount of money - without having to change my lifestyle! Much like a check up for your dentist and doctor, make sure to review your life insurance policy. Thank you!
The form was super easy to complete and I received my report just a few weeks later. It turned out I only had a term policy which was expiring soon. We talked about the alternatives and I ended up going with an IUL...tax-deferred growth, tax-free income, and tax-free death benefit!!!?! Yes, please!
I had no clue you're supposed to review life insurance policies at least every 3-5 years. When they approached me with this audit, I couldn't even tell them what policy I had! We determined that there was a better solution for me where I pay the same, but receive even more benefits!
I thought I had a whole life policy. They did a policy review at no cost and found out it was a whole life TERM policy and expiring in one year! They were able to convert my old policy and saved me thousands. Thank you so much!
Simply
Fill Out a One-Page Form

& In Just a Few Short Weeks, You'll Receive a Report That…
Gathers Data
Compares Policy Performance
Verifies Company Stability
Verifies Ownership and Beneficiary
Designations
Reviews Health Rating
and Analyzes Marketplace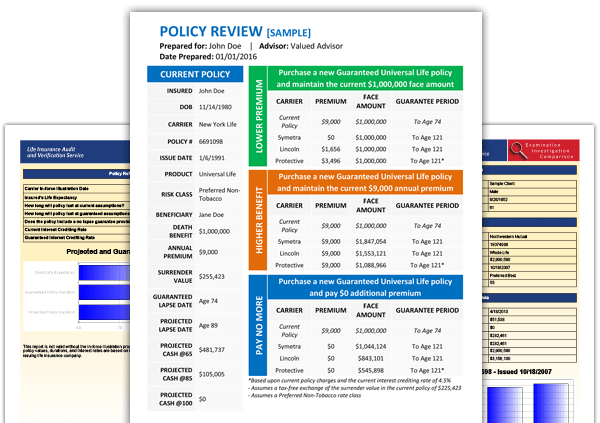 Kenya Ballard
Financial Professional
About Your Insurance Auditor
Kenya Ballard is very person centered when it comes to life insurance for individuals and families. She examines not only their apparent needs, but also identifies opportunities based on their unique situation.
About
Brighton Insurance Services
Here's Who We Are & What We Believe:
Brighton Insurance Services specializes in life insurance for individuals and families. Our mission is to provide the most effective solutions possible for our clients' unique needs and opportunities.
We deliver innovative solutions for the enhancement, retention and protection for our clients. We apply our unique expertise to provide the kind of fully personalized planning required by our rarefied clientele.